The Jon Cumming Band consists of some of the finest musicians and pickers in the Boston and Northeast Area.  I met all these guys on the road over the years and they are all some of my favorite musicians and people to be around. I can't tell you how much I enjoy their company and respect their professionalism and musicianship. When you listen to what these guys have put down I think you will agree.  At any one time my band may consist of one or more, or perhaps all of these guys. So everyone listed here is someone that has performed with me in the past. Good company to keep!!! 
The Band
Jon Cumming
Jed Rosen
Jimmy Ryan
Jordan Tirrel-Wysocki
Ben Belcher
Rick Mier
Dan Bui
Jordan Santiago
Mark Whittaker
Rob Flax
Chris Sartori
Special Guest James Cohen of The Ryan Montbleau Band 
Jon Cumming - Guitar, Banjo,  Vocals 
---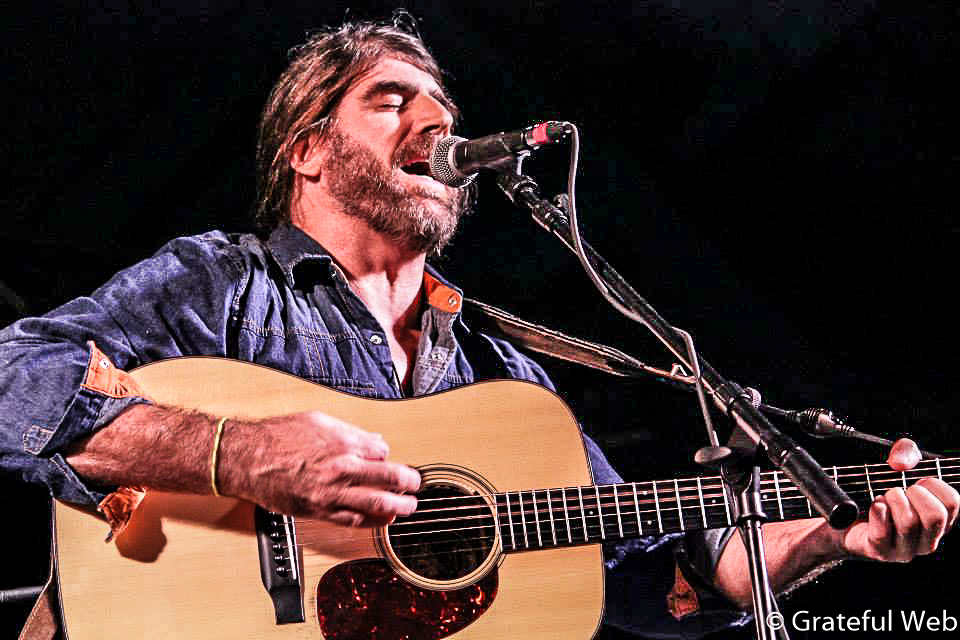 Jon Cumming is the singer-songwriter of JCB and an original founding member of the New England Music Award's 2013 Best Americana Act, Hot Day at the Zoo. Jon has traveled from Boston to New York and from Colorado to Kentucky and beyond playing festivals, theaters, and concert halls to enthusiastic audiences, fans and friends alike. Along the way Jon has been fortunate enough to share the stage with such greats as Levon Helm, David Grisman, Grace Potter, RailRoad Earth, The Infamous String Dusters, Assembly of Dust, Hot Buttered Rum String Band, The Devil Makes Three, and the Ryan Montbleau band to name a few. 
Jed Rosen - Bass
---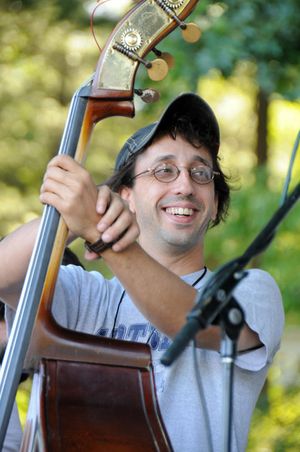 Jed "Beat" Rosen lays down the groove for the band and lends his incredible versatility to each song giving them a unique personality and voice of their own. An original and founding member of the New England Music Award's 2013 Best Americana Act, Hot Day at the Zoo, Jed has been exciting audiences all over the country with his unique style and groove. 
Jimmy Ryan - Mandolin
---
For more than a decade, Jimmy Ryan has electrified the Boston music scene with his fusion of bluegrass pickin' and driving edge rock. Performing live, Jimmy's fingers fly across the mandolin like lightning rips through a stormy sky. His flair is energizing, his style unique and the outcome leaves his audience spellbound. A blended perfection of rootsy rock, bluegrass and world music, his invigorating performance displays influences ranging from Bill Monroe to Bob Marley. Over the years Jimmy has teamed up with a string of talent, creating his own style of alt-country that compliments every one of his musical cohorts.  
Ricky Mier - Banjo 
---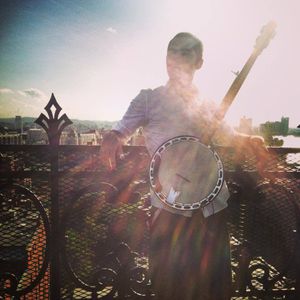 Ricky is a San Franciscan banjoist who takes pride not only in the tradition of bluegrass, but also takes influence from the jazz and classical realms in the form of free improvisation and technical prowess. While attending Berklee College of Music on scholarship he won the Lowell Banjo and Fiddle Contest in 2012. He has always had a love for tablature and the academic side of banjo which he is actively pursuing by contributing his tabs and transcriptions to The Banjo Hangout. He has grown popular as a teacher in the Boston area and has several disciplined students. Now, Ricky is delving into the traditional Irish side of music as well as working on his original music with his group Cat and The Moon. He also has been playing banjo and singing in his bluegrass band Twisted Pine as well as driving the bluegrass music in The Goodtime String Band. In his free time he likes kale smoothies, multi-pitch rock climbing adventures, riddles, table tennis, and insight meditation. Check out his website: www.RickyMier.com and www.catandthemoonmusic.com   
Jordan Tirrell-Wysocki - Fiddle 
---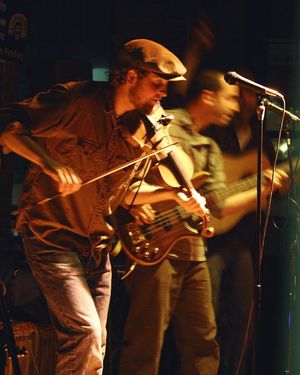 Jordan has been fiddlin around for 18 years, collaborating with numerous projects around New England, New York City and Ireland. In addition to his work with the Jon Cumming Band, he has toured nationally with the Adam Ezra Group (winner of 5 New England Music Awards), was a founding member of JamAntics ("Best Jam Band" NH Magazine, 2010, "Best Original Band" The Hippo, 2011) and has won numerous awards for his Celtic music, both traditional and original. He is a member of the Dusty Gray Band and the house band at Rocking Horse Studio ("Best Recording Studio," NH Magazine 2012) and can be heard on dozens of recordings, several of which he also produced. For more information, please visit www.JordanTWmusic.com.   
Ben Belcher - Banjo 
---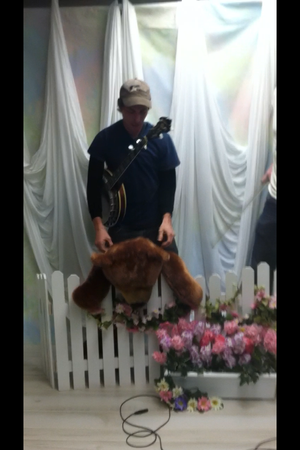 Ben Belcher is a phenomonal musician who hails from the Richmond Virginia area where he plays primarily with the incredibly talented band The Hot Seats, when he is not wasting time with us that is. Hearing Ben play the banjo is a wonderful experience and offers an incredible voice to the music of the band.